Close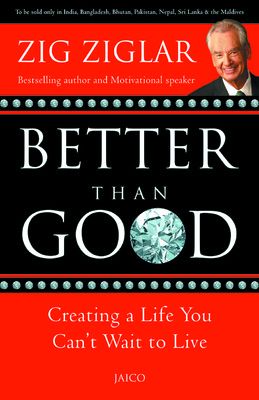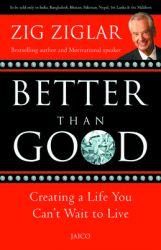 Enlarge
Price
:
Rs. 299
Rs. 248
You save : Rs. 51
Vendor :
Anand Books, Delhi
Product Details :
Share this by email:
2 offers starting from Rs. 248
Price

Delivery Information

Vendor Information

Rs. 248
+Rs.30 delivery charges

In stock

Delivered in 3 working days
Anand Books

Delhi

Buy now

Rs. 288
+Rs.30 delivery charges

In stock

Delivered in 3 working days
Frontier India Technology

Delhi

Buy now
Overview
:
Better Than Good
The Ultimate Challenge: To Be Better Than GoodIn the real-life stories Zig shares, drawn from nearly fifty years as a world-class motivational author, speaker, and businessman, you'll discover how others have risen above fear and failure to embrace the quality of life they were meant to have. Their experiences will teach you how to accomplish more than you ever dreamed possible, even as you learn:-- the three pillars of the Better Than Good life-- new discoveries that will motivate you for life-- how to develop a strategic plan that accomplishes your goals-- what often keeps good people from reaching the ultimate level of productivity and happiness-- ways to form better-than-good habits that can take you to new horizons of success...and much, much more!Let this master of motivation help you clear your mind of failure-prone thinking, as together with Zig Ziglar, you redefine success and take hold of your dreams. Let him inspire you to be Better Than Good!
About the author
:
Zig Ziglar
Other books by Zig Ziglar
◀
▶
Rediff Books Recommends - See all
◀
▶