Close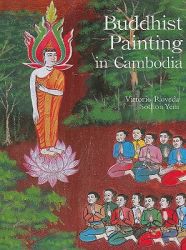 Enlarge
Price
:
Rs. 3266
Vendor :
PBC Books, Delhi
Imported Edition
Product Details :
Share this by email:
Overview
:
Buddhist Painting in Cambodia
This book documents the remnants of the rich Buddhist cultural heritage of Cambodia after centuries of wars and destruction culminating with the genocide and cultural annihilation of the Khmer Rouge. The most important mural paintings of Cambodia are examined after discussion of Buddhist art in general, the function of murals, the architecture of the monuments hosting them, the painting techniques and narrative systems. Detailed study of paintings illustrating episodes of the Buddha's life and of the ten Jatakas follows, ending with in-depth analysis of the Epic of Rama in Cambodia (Reamker). Paintings on scroll canvas (Prah Bot) are also reviewed. The second part of this book includes the description of 70 viharas with mural paintings that the authors were able to visit over a period of four years.
Other books by Vittorio Roveda
◀
▶