Drive: The Surprising Truth About What Motivates Us
By: Daniel H. Pink
Close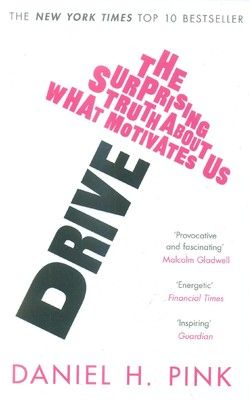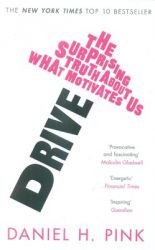 Enlarge
Price
:
Rs. 1084
Rs. 416
You save : Rs. 668
Vendor :
Books and Periodicals Agency
Product Details :
Share this by email:
Overview
:
Drive: The Surprising Truth About What Motivates Us
Forget everything you thought you knew about how to motivate people - at work, at school, at home. It is wrong. As Daniel H. Pink explains in his paradigm-shattering book Drive, the secret to high performance and satisfaction in today's world is the deeply human need to direct our own lives, to learn and create new things, and to do better by ourselves and the world. Along the way, he takes us to companies that are enlisting new approaches to motivation, and introduces us to the scientists and entrepreneurs who are pointing a bold way forward.
About the author
:
Daniel H. Pink
Other books by Daniel H. Pink
◀
▶
Rediff Books Recommends - See all
◀
▶