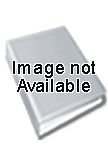 You're Having a Larf!
By: Peter Barry
Product Details:
Share this by email:
ISBN:
9781910162613
Publisher
:
Legend Press Ltd
Year of publishing:
2014
Format:
Paperback
No of Pages:
140
Every day we all experience different situations. regarding work, play & our social lives. This book is based on my experiences with everyday life. I like to people watch & this has brought out much of my inspiration...
Read more
Every day we all experience different situations. regarding work, play & our social lives. This book is based on my experiences with everyday life. I like to people watch & this has brought out much of my inspiration to write this book. I create poetry for people of all ages to associate with & enjoy. We all need a few light hearted moments during our lives & if I can put smiles on faces it makes life A little more bearable. I will cover subjects like Information technology, Everyday items, through to experiences with my Labradors. Life is for living so settle back in a nice comfy chair. Let your imagination run wild & enjoy your me time & a little chuckle. My work is suitable for schools & kids of all ages. I hope with my help poetry can be made fun again
Read less
Other books by Peter Barry

Rs. 3231
BUY NOW
Recommended Books for you - See all
Price
:
Rs.915
Vendor :
Repro Knowledgecast Ltd, Mumbai
FREE SHIPPING | Delivered in 21 working days
(Cash on delivery not available)
Imported Edition
Be assured. 7 days Return & Refund Policy.
Click here